A Napa holiday tale
Once upon a time, on the day before Thanksgiving, Papa Bear and Mama Bunny were getting ready to go out and run a couple of errands and pick up some things. While Mama Bunny was finishing up getting ready, Papa Bear thought he would run down to city hall and pay the water bill, which absolutely had to be paid that day to avoid getting the water cut off.
So Papa Bear saunters out to their 20 plus year old trusted chariot, Cecil. Well Papa Bear gets in, puts his key in the ignition, cranks it - but no go! Papa Bear knows what the problem is, for it has happened before. Fair Cecil needs a new battery. So back in the house goes Papa Bear.
Now Mama Bunny, who was getting ready, knows something is amiss when she hears Papa Bear come back in the house so quickly. She goes into the office, where she finds Papa Bear on the phone with the local Napa Auto Parts store. He informs her of the calamity, and she stands there and waits to see what she can do to help.
Well, the Napa people tell Papa Bear that it will be an hour or two before they can get there with a new battery for Cecil. For you see, Cecil was the only chariot that Papa Bear and Mama Bunny had to drive. And there really wasn't anyone else they could call.
Well after Papa Bear got off the phone with Napa, Mama Bunny settled in at her desk and got on the phone, making inquiries about help for their battery problem. She wanted to give poor Papa Bear a chance to settle down, because the whole thing had upset him a good bit; and Papa Bear had been very sick last year (2011).
So Mama Bunny called some other places, and most said they just couldn't help, or she got no answer. A couple of places said they could help, but their prices were much higher than what the nice Napa people had quoted. So Papa Bear and Mama Bunny settled in to wait for the Napa man to show up.
Well, when it got about time for the Napa man to show up, Papa Bear went outside to wait on the porch steps for him. Fortunately it was a nice sunny day. But Papa Bear got to feeling antsy about their coming, so Mama Bunny called and checked, and was assured that they would soon be there. But it was then that Papa Bear discovered a new problem. Cecil didn't want to open his hood mouth so they would be able to put the new battery in when the Napa man came.
Papa Bear tried and tried to get Cecil to open his hood mouth, to no avail. Mama Bunny got out the WD40 to use to try to persuade Cecil with, and she checked his owner's manual, and searched for the shop manual (which she couldn't find). She too found a place to spray WD40, through Cecil's front grill, in an attempt to persuade him to open up.
While all this was going on, the Napa man showed up and joined in the efforts to try to persuade Cecil to open his hood mouth. Finally Mr. Napa man was able to persuade Cecil to open up for them. Well I must say, Papa Bear and Mama Bunny made sure to thoroughly grease Cecil's hood opening mechanism with the WD40 to make sure this wouldn't happen again.
With the hood open, the nice Napa man proceeded to put in the brand new Napa Legend battery he had brought for Cecil. When the Napa man had the battery all in and hooked up, Mama Bunny cranked Cecil up, and he purred like usual. Both Papa Bear and Mama Bunny were both very relieved. Papa Bear paid the nice Napa man, and they both thanked him very much for all his help.
Then Papa Bear was able to go pay the bill, and he and Mama Bunny were able to go do their errands. One of their errands included going shopping at Walmart on the evening of the day before Thanksgiving, but that's another story entirely!
You see, dear reader, fair Cecil had a habit of just suddenly turning up with a dead battery. One time in particular, Papa Bear and Mama Bunny were driving down Frederica Street in Owensboro, Kentucky, when Cecil's battery decided to up and die. So there they were, stranded there in the turning lane in the middle of Frederica Street; when low and behold, what should come up behind them, but none other than the WBKR van with a big bear on it. The nice WBKR men helped Papa Bear and Mama Bunny get Cecil across Frederica and into a parking lot.
So friends, Papa Bear and Mama Bunny will always have a soft spot in their hearts for WBKR and Napa Auto Parts, for both have came to their rescue.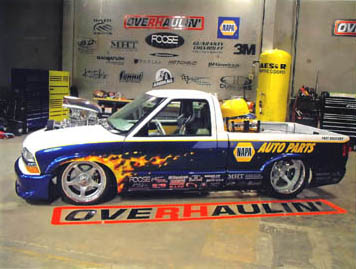 And if you should be wondering why Papa Bear and Mama Bunny didn't call on their kids to come help them, then perhaps this photo will show why.
For Papa Bear and Mama Bunny's kids are cute and fuzzy, and great for hugs and smiles, but they suck at changing car batteries. Their cute, fuzzy bodies just aren't made for such tasks.
And in case you are wondering, this is all absolutely true.
Lest we should forget the heroes in this tale --
Our local Napa Auto Parts Store:
M & B Auto Parts
1340 S Main St
Hartford, KY 42347
(270) 298 - 4900
http://www.napaonline.com/ky/hartford
WBKR 92.5 The country station
http://wbkr.com/
Copyright November 22, 2012 by Jacqueline Driggers